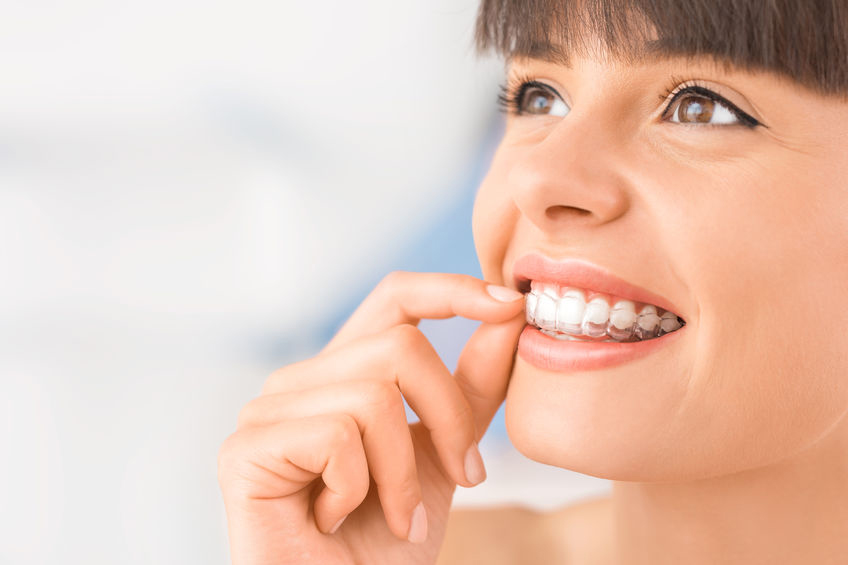 Invisalign is a great choice for a better smile! If you are ready for a smile that transforms your appearance, Invisalign is your answer.

Although there are many choices out there, none work as effortlessly as the Invisalign system. Invisalign is the best way to transform your smile without interfering with our day-to-day life.

The Invisalign system uses removable clear plastic aligners which are almost invisible. It can straighten your teeth, and has the added advantage of having little effect on speech. Treatment times are typically 6 to 18 months.

Teens Love Invisalign
Not only is Invisalign versatile, helping to correct a broad range of dental and orthodontic issues, but it really works. ?There are over half a million smiles to back that up. But a confident smile is not the only benefit of correcting your dental issues with custom made Invisalign aligners. Your health can be positively impacted as well.

Overly Crowded Teeth
This occurs when there is simply a lack of room within your jaw for all of your teeth to fit normally. When left untreated, overly crowded teeth can cause dental decay, an increase in the chance of gum disease, and it can prevent the normal function of teeth.

Widely Spaced Teeth
This occurs with abnormal continued growth of the jaw bone. When teeth are missing. it can also be caused by the other teeth shifting due to extra space. Spacing issues in teeth can cause some periodontal diseases.

Invisalign Can Work For You Invisalign will let you show off your smile - not your braces. Nothing is as important as a genuine and heartfelt smile. Whether in your professional life, or when you are socializing, an attractive smile can make you feel happier and more relaxed – as well as making the right impression!



Wave Dental
35 Veterans Memorial Drive
Warwick, RI 02886



Office Hours: Monday & Tuesday 7:30 AM -5:00 PM
Wednesday 7:30 AM - 4:00 PM
Thursday 7:30 AM - 2:00 PM



Phone: 401-737-5449
Fax: 401-732-3695